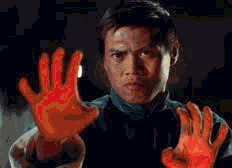 NY ASIAN FILM FEST 2012
June 29 - July 15
Lincoln Center
Japan Society
DRAGON (aka Wu Xia)
Hong Kong/China, 2011
Starring: Donnie Yen, Takeshi Kaneshiro, Jimmy Wang Yu, Tang Wei, Kara Hui
Donnie Yen will receive the Star Asia Award before the screening of
DRAGON (WU XIA) on Monday, July 9 @ 7:45pm (Walter Reade Theater)
Peter Chan's historical epic, Bodyguards & Assassins paved the way for DRAGON (WU XIA),
working again with the great Donnie Yen. An exciting martial arts/detective drama set in 1917, the film
questions redemption vs humanity, reform vs conformity, past vs present.

After domestic dad Liu Jinxia (DonYen), a father of two and devoted husband, finds himself in the middle
of a robbery of the local store, he comes to the rescue of the store owner and dismantles and dismisses the 2 ruffians
in seemingly helpless-cum-lucky fashion. But Detective Xu (Takeshi Kaneshiro), a no-shit Sherlock Holmes cum Columbo,
through a magnificent ear-slicing slow-motion recreation of the attack, where he actively follows the action,
realizes Donnie is more than a lucky guy, and must indeed be a martial arts master.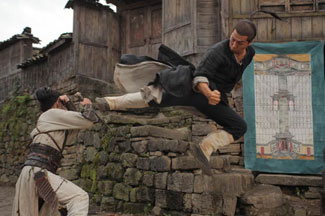 The film follows Detective Xu as he tries to figure out exactly who Liu Jinxia is,
and whether he should be brought to justice for his murderous past indiscretions and associations.
A philosopher of physiology, able to dissect killing karate blows, Detective Xu
sees deep into the body as he himself harbors a poisonous needling affectation....
Is Donnie really father knows best, or is he a murderer hiding a deep dark secret?
will the detective side with his over-empathetic humanity or abide by
his by-the-law persona? Will he let Donnie be or strip him of his identity and bring him to trial?
will Detective Xu believe in the power of reform or conform to the law of the land?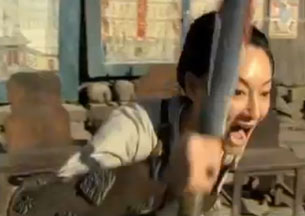 Phenomenal action cameos by Kara Hui, of Shaw Brother's fame, as a scary knife-wielding assassin
who ends up fighting Donnie in an oxen-filled barn, and the return of (now ancient)
Jimmy Wang Yu of One-Armed Swordsman fame, as Donnie's never-let-you-go pops
and head of the 72 Demons. SPOILER: kind of ironic that Donnie becomes a one-arm
swordsman when he fights Jimmy Wang Yu! Yow!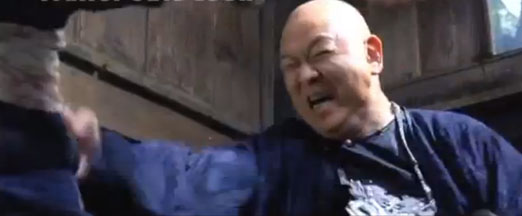 Great action, drama, sound, and story, with a somewhat unbelievable ending,
but eye-opening nevertheless. four stars.
review by Jefe aka Johnny Chiba
a good Wu Xia review here: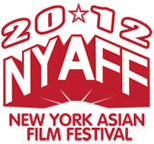 Jefe aka Johnny Chiba publishes


NYAFF2012 - TEST PRESS reviews

| | | | | | | |
| --- | --- | --- | --- | --- | --- | --- |
| | | | | | | |
| The Sword Identity | Doomsday Machine | | Scabbard Samurai | Guns N' Roses | Asura | Namesless Gangster |