Jefe aka Johnny Chiba: Art. Design. Animation
print/online ads. banners. covers/artwork for CDs. singles. digital releases

banners (animated gif or jpg) - only $50 a pop




Chiba artwork for DJ Butterface Awww Yeah label - Digital single releases


c/o Radical Records

Twinny the feral cat
| | |
| --- | --- |
| | |
| strange lot | Signe Pierce-flexxx |
Transmogrification Study of Micro-Photography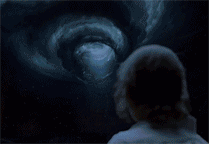 DETECT THE TRUTH
Johnny Chiba loves/hates the Knicks

new tee-shirt designs and banners created by Johnny Chiba
for WeLoveFine.com ADVENTURE TIME 2 contest
new stuffs



Dystopia One cover assistance
hear
new animations
| | | | | |
| --- | --- | --- | --- | --- |
| | | | | |
| | | | | |
throughly enjoyed MOMA's "Inventing Abstraction" show




transmogrification study
František Kupka
Localisation des mobiles graphiques II





Chiba artwork for My Son The Bum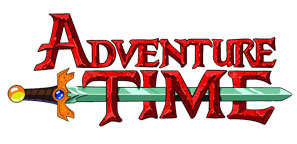 Adventure Time tee-shirt designs and banners created by Jefe aka JC
for WeLoveFine.com t-shirt contest.

MY SON THE BUM
gif animation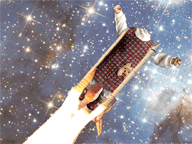 Johnny Chiba created gif animations for the magnificent
MY SON THE BUM video "Money Is The Whip"

WATCH the video on youtube

Johnny Chiba's MSTB gif animation page

MY SON THE BUM website


Jefe aka Johnny Chiba - Customized Nike Sneakers







animated study of Stephane Blanquet's art
Animated and Transmogrified
Birthday Cern

Yayoi Kusama Trans-Animama

New Microsoft Logo Animicro Chiba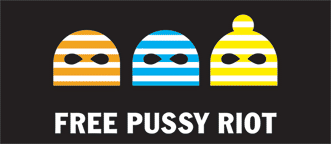 Putin out the fire... with gasoline!!
Chiba salutes Linsanity
with custom tee


Chiba-designed
custom Nike sneakers
Edzayawa Animawa

hate the Celtdicks!
| | | |
| --- | --- | --- |
| | | |
| David Soukup | Matt Gordon | Peggy Bates |

God bless the
King of Thailand


animations of fave pieces at Kianga Ellis Project's The New York Group Show
including Jefe aka Johnny Chiba, originals at above link

Jefe aka Johnny Chiba
Green Beauty 88
some new stuff for Decembrrrr
infamous hardon
mountain redux

infamous int'l italian artist

Laurina Paperina

just had a birthday. you know what

"Augh" means in Italian?

hey thai lady princess!

I love animating the art of young

Runn Korad

, son of thai artist

Tommy Korad

The New York Knicks are my fave team,
but I cannot stand offensively-challenged
forward Jared "Girafferies" Jeffries...

...Merry Xmas

"Girafferies"
creator of Miles Davis
cover comp sued!

TEST PRESS Salute to the
NY Asian Film Fest (NYAFF)


Fred Tomaselli at Wave Hil
I found my (art) thrill...

SXSW participating band artwork lend themselves to animation and transmogrification. click ani-thumbs
| | | | | | |
| --- | --- | --- | --- | --- | --- |
| | | Overflow from Croatia | Fractal Daisy | Marvel Zombies | |
| | | | | | |
| | | quick pics from CMJ2010 | | | TEST PRESS Salute |
Buddhist Tent

Mat Brinkman

Sunny Mike

Buddhist Temple in Dumbo
TransAnimated

New Nordic Metal
CD out 9/29/10

Jefe Salute to
Cooool art
Dr. Laura Turkeyneck
"NiggerNigger"


Captain God
there are Gods
in the stars

Harvey Pekar ip
A Splendiforous icon
has passed

Cute Emma
Cute Emma del Christie


my garden pics
Special appearances by
the Ass Clown
animated space oddities and odysses del jefe aka johnny chiba
contact:
Johnny Chiba
chiba @ testpress dot net