No Longer Empty presents When You Cut into the Present the Future Leaks Out at the Old Bronx Borough Courthouse.
Built 1905–1914 and attributed to architects Michael John Garvin and Oscar Florianus Bluemner, the Courthouse,
once boasting granite floors, lavish stairways, and bronze doors, remains adorned by a statue of Lady Justice.
Listed on the National Register of Historic Places in Bronx County, the Beaux Arts-style building has been shuttered for 37 years.
The Old Bronx Borough Courthouse is taken as both site and theme: a time capsule, witness, and symbol existing within
a plurality of narratives about its future role in the neighborhood. Referencing a quote by Beat generation poet William S. Burroughs,
When You Cut into the Present the Future Leaks Out echoes approaches attributed to cut-up poetry, early Hip-Hop, Spoken Word,
and the sculptural practice of artist Gordon Matta-Clark, who sliced into urban spaces as social commentary. The exhibition
occupies three floors and includes the works of 26 artists and site-specific works commissioned by No Longer Empty.
Curated by Regine Basha for No Longer Empty

Viewing hours: April 23–July 19, Thursday–Sunday, 1–7pm
Location: 878 Brook Ave (at East 161 St and Third Ave).
Directions: 2 or 5 train to 3 Ave-149 St, walk northeast on Third Ave, left onto Brook Ave.


Lady K Fever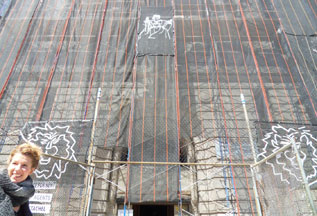 All Rise  2015
Mylar on façade of building

Working with graffiti, vernacular drawings, and found materials to create murals or public art projects,
Lady K Fever (Kathleena Howie) galvanizes the aesthetic force of her Bronx neighborhood into a personalized
feminist iconography. With her signature reflective fabric, she "draws" the outline of the Old Bronx Borough Courthouse's
façade while it is cloaked in scaffolding to illuminate the figure of Lady Justice hidden behind the scaffolds.
Teresa Diehl
Teresa Diehl's work combines installation, video, sound, sculpture, and photography to create
strangely hallucinatory environments that produce, simultaneously, bodily comfort and discomfort.
For her work for the Old Bronx Borough Courthouse, Diehl creates a site-specific labyrinth that envelops
the viewer with layered tracks of sound and superimposed light sources. These installations address and
transform the emotional, which is increasingly filtered and anesthetized, questioning the terror of reality.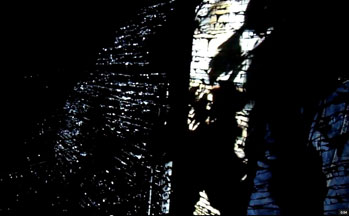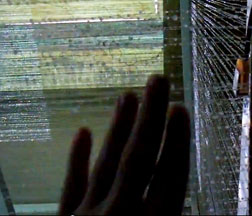 galerie-beckers.de/artists/teresa-diehl
Onyedika Chuke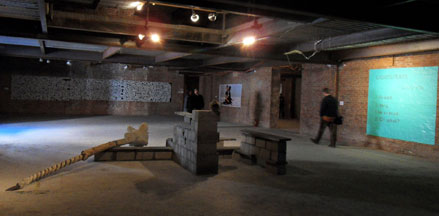 Untitled 1998 2015

Concrete blocks, wall drawing, papier-mâché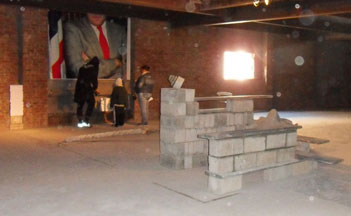 Onyedika Chuke addresses the human condition by creating sculptures and installations
that are the result of historical inquiry. Chuke examines cultural artifacts through writing,
photography, drawing, printmaking, and sculpture. For the Old Bronx Borough Courthouse,
Chuke constructs a viewing platform for an ongoing newsfeed that tracks the results of
presidential debates, bringing a definitive political layer to the building's future destiny.

wavehill.org/arts/artists/onyedika-chuke
Daniel Neumann + Juan Betancurth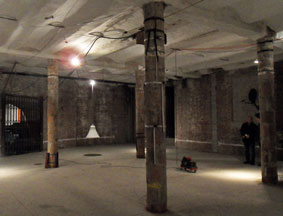 Untitled 2015
Mixed media with sound

In this collaboration between Neumann and Betancurth, the basement becomes a site-specific,
atmospherically charged sound environment that accrues meaning from the sound of the
building over time. The sculptural elements Betancurth designs as part of his practice often
address control, power, and liberation using utilitarian tools familiar to the domestic sphere.
Neumann's contribution draws from the material force of sound inherent in objects.
Together, their work speaks directly to the bodily and textural experience of sound and matter.

eyebeam.org/people/daniel-neumann
Ellen Harvey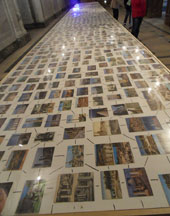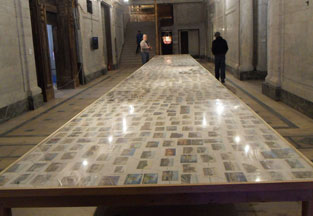 The Pillar-Builder Archive 2013

over 4,000 postcards of neo-classical buildings from around the world
that the artist collected over the years, forming a "family" of forms and likenesses.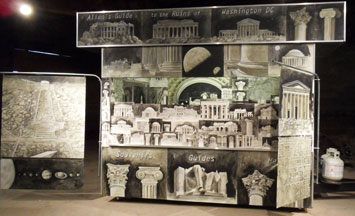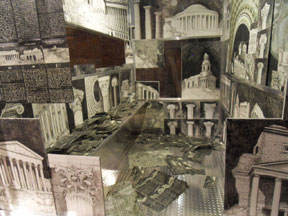 Alien Souvenir Stand 2013

The Alien's Guide to the Ruins of Washington D.C.,
an absurdist painting installation

ellenharvey.info



Adam Helms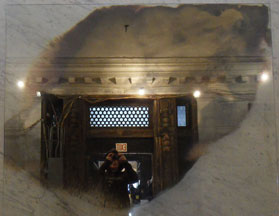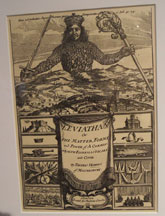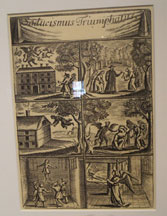 The-World-Without-Us
The-World-For-US
The-World-In-Itself 2014
Photopolymer on antique paper

Adam Helms' work encompasses drawing, printmaking, sculpture, assemblage, and archival research,
often addressing the American frontier and the iconography of marginalized social and political groups.
Helms is interested in visual archetypes that are employed in various historical periods, by diverse populations,
and in the service of seemingly divergent ideological ends. "I think of myself as an ethnographer," Helms says.
"I am interested in the ethos of violence, the romanticization of extremist ideology, and linking issues from our
political past with contemporary events."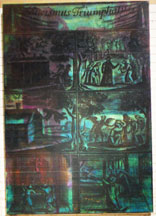 Hauntology (Saducismus Triumphatus) 2014
animated by Chiba

marianneboeskygallery.com/artists/adam-helms/works
Abigail DeVille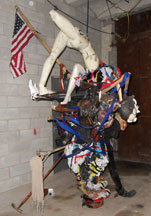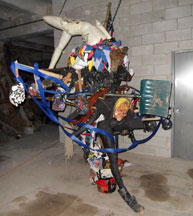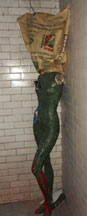 "...and justice for all?" 2015

On site construction debris, broken marble, branches, reclaimed wood, dead Christmas
trees, accumulated debris, heirlooms, TVs, computer monitors, phones, oven

Abigail DeVille constructs a transformative, immersive installation in the basement of the
Old Bronx Borough Courthouse using found objects and borrowed construction material
from neighboring Bronx residents. Her ephemeral installations are often regurgitations
of memories — both personal and political — of her upbringing in the Bronx.

art21.org/newyorkcloseup/artists/abigail-deville
Michelle Lopez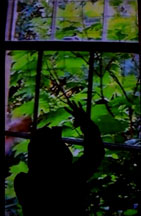 Untitled 2015
Looped video and sound
Lopez' site-specific installation with video, sound, and sculpture
alludes to the phenomenon of birds misreading their own reflection
in glass and attacking their own image.

Jefe waves hello to birds
smashing their faces in

michellelopez.com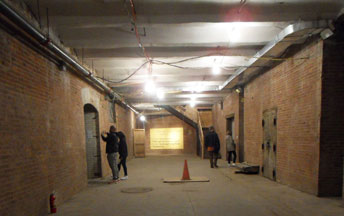 a long dark dank hallway of the courthouse
Skowmon Hastanan

Skowmon Hastanan's room installation is a collaboration of three artists (Hastanan,
Joel Holub and Jeffrey Steven Gottesfeld), related to different aspects of the Bronx
Courthouse; it's architecture and court cases, including the building history and
documentation from the world-famous Lindbergh kidnapping case from the 1930's.

The Bronx District Attorney was involved in this case primarily because the Bronx
was the place where the ransom money was passed in April 1932. It was
also the home of Richard Hauptmann, the principal suspect and defendant.

Hastanan's timeline includes legal documents and research material from municipal archives
placed in chronological order, groupings of investigative and judicial procedings.

Hastanan reproduced the assistant DA's notepads during the trial, as ephemeral art pieces,
containing doodles and thoughts of the attorney, making for an artwork that transcends reality
Joel Holub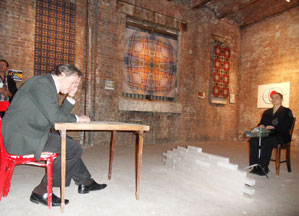 "Codicil" performance
A stenographer reports the inner monologue of someone who is
reckoning with self doubt and the judgement of a deceased father.
Ongoing installation with scheduled performances by Joel Holub
Jeffrey Steven Gottesfeld
(Jefe aka Johnny Chiba)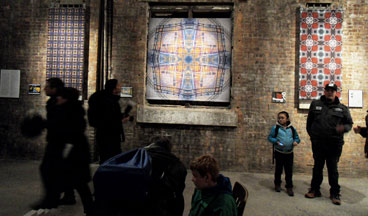 After Oscar Bluemner
Poly poplin fabric banners
created using architect-painter Oscar Bluemner's originals, Gottesfeld transforms
the artwork using multiplicity and fractals, re-imagining the stain glass windows
that once bedecked the old Bronx Borough Courthouse.
Oscar Bluemner was the original architect of the Bronx courthouse, who had to sue his
partner to get his due after his credit/payment for the building's conception was taken from him.
A timeline of Bluemner's life is available next to the banners. Karmically, after the architectural
fiasco, Bluemner became a painter full-time and proceeded to paint his way into art history.

Melissa Calderón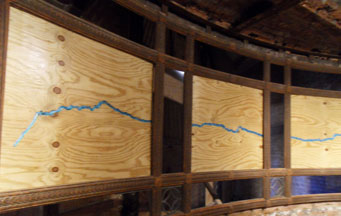 The Bronx River 2015
3 panels consisting of plywood, embroidery thread, tar
4 x 4 feet (each) 

Melissa Calderón creates conceptual work exploring social and political landscapes,
drawing upon historical and philosophical references to power, fragility, and perception.
For the Old Bronx Borough Courthouse, she makes a formal connection to her work
on rivers that run through contested areas of the world.

melissacalderon.com
Deborah Fisher + Paul Ramirez Jonas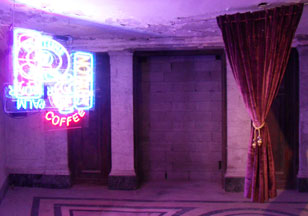 Something for Nothing 2015
Mixed media and timed performance

For this exhibition, Deborah Fisher and Paul Ramirez Jonas working as a collaborative team.
combine their interests toward a work for the Old Bronx Borough Courthouse about service, art, and alchemy.
A custom-designed neon sign signals the possibility of fortune telling, notary service, gold exchange, and
coffee, all in a single action/interaction. The artists will activate these services three times over the course of
the exhibition, resulting in a personalized "hand-made" artwork created intimately with each participant.
deborahfisher.blogspot.com
paulramirezjonas.com
David Scanavino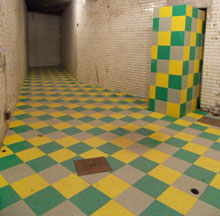 Untitled 2015
Linoleum tile

With his signature linoleum floor tiles, David Scanavino's work explores the mundane
vernacular of "the institution"- whether a state hospital, public school, or bureaucratic agency -
transforming its language into an abstract, seductive form. For the Old Bronx Borough Courthouse,
Scanavino creates a floor-to-wall tile installation in one of the building's most curious & ambivalent rooms. 

davidscanavino.com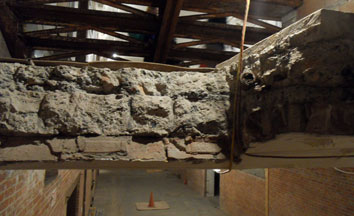 a cutaway portion of floor/staircase - photo c/o Johnny Chiba
Shellyne Rodriguez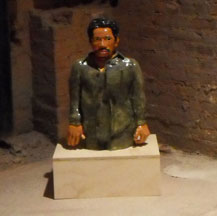 Geperudeta 2014

Ceramic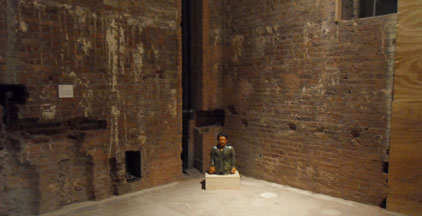 wide angle view of the ceramic within the panoramic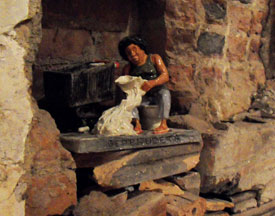 Allegory for Hope or Despair 1 2014

Ceramic

Shellyne Rodriguez is a multi-media artist based in New York City. She creates
environments that are inhabited by her sculptures, collages, drawings, and paintings,
all of which work together in a manner that is reflective of hip hop culture. Her work explores
the tension between hope and despair, drawing upon autobiographical content as well as
socio-historical markers and the aesthetic of the Baroque to examine the passions of the soul.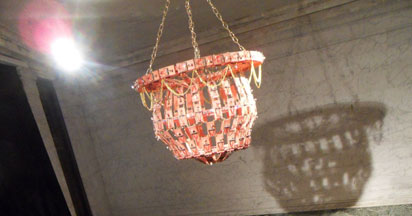 Prototype For Belphegor's Eye 2014

168 flesh-tint dyed mousetraps, rhinestones, gold chains, copper wire, plywood
Nicolás Dumit Estévez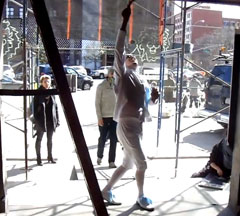 Wake-Up Call 2015
Documentation of live action (in-progress)
Sketches: Dulcina Abréu

Nicolás Dumit Estévez treads an elusive path that manifests itself performatively and
through experiences in which art and the quotidian overlap. For the Old Bronx Borough
Courthouse he shows a film made in collaboration with the senior citizens of Casa de la Felicidad,
located a few blocks away from the building. In addition, Dumit Estévez will perform
spontaneous "cleansing" rituals within the building, to be documented by a court sketcher.


wavehill.org/arts/artists/nicolas-dumit-estevez
Paco Cao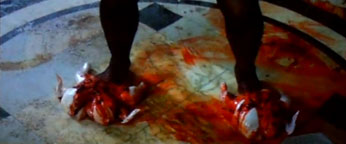 Prohibition—Lady Justice
Ongoing Site-specific film, installation, and performance 

Filmed in collaboration with the Ghetto Film School, Prohibition explores the
symbolic role of Lady Justice, the building's main architectural and archetypal feature.
I was surprised by the giant phallus (House of Dong @ testicle.com approves) and
pissing vajayjay, as i thought this was a family friendly exhibition; I cringed thinking of
young bronx minds warped by the footage; yet, the chicken feet were rather humorous.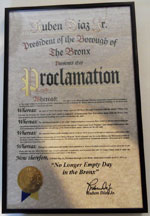 Proclamation!
No! Longer! Empty! Day!



TEST PRESS DOT NET is a Propulsion Production
PO Box 1582, Cooper Station, NY NY 10276
jefe at testpress dot net