Johnny Chiba offers discounts off the standard rate cards of music magazines, online blogs,
and other resources for indie bands, musicians and labels. Click the logos for more info
JOHNNY CHIBA's




Let Johnny Chiba design a banner, ad, or animation,only $50 per banner/ad
get a free webpage on TEST PRESS DOT NET with links to downloads,
reviews, social media, etc.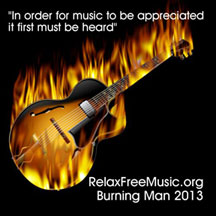 Place your music on a Burning Man 2013 CDR
distributed to 2500 Burning Man attendees

RelaxFreeMusic.org will also be launching a Physical Promotion Campaign that puts your music
directly in the hands of Music Directors, Programmers and DJs at 300 College and
Public Radio Stations across the US, as well as 500 Music Publications, Editors and Writers

Deadline = March 31, 2013
http://www.relaxfreemusic.org/placement.html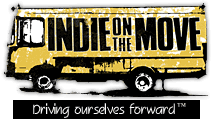 Indie on the Move
The FREE music venues database and show booking resource
(ask Chiba about advertising on this fine site)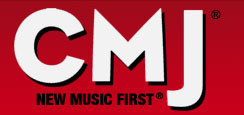 Johnny Chiba helps indie bands, labels and musicians coordinate promo campaigns to College Radio,
Retail and Indie Music Consumers, via CMJ Network's New Music Report, Banner ads on CMJ.com
and CMJ email Blast, Download This!, NMR Subscriptions and CMJ Music Marathon Ops:
Booths, Badges, Bag inserts, and CMJ Music Marathon CD Samplers
cmj.com


THE DELI is an independent web and print publication.covering local emerging US artists in the scene they live in:
AUSTIN - CHICAGO - LOS ANGELES - NASHVILLE - NEW ENGLAND
NYC - PHILLY - PORTLAND - SAN FRANCISCO - WASHINGTON DC
THE DELI's 2 printed publications exclusively focused on the NYC and LA music scenes,
feature cutting edge content about new and exciting bands, live shows, venues, music personalities,
recording studios, and musical equipment, daily blogs, artist of the month polls and user generated popularity charts.
DELI MAGAZINE prints 4 issues a year in NYC (8000 copies), 3 issues a year in LA (5000 copies)
and 1 special issue in AustinTX (10,000 copies) during that famous March musi fest. The Deli also reaches
300 college radio stations all over the United States through the AAM radio promotion service.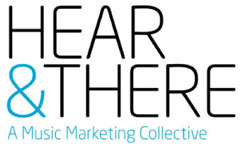 Hear & There is a music, media & marketing collective, creating multi-platform opportunities at the best online music websites:
Brooklyn Vegan, PureVolume, Elbo.ws, KEXP.org, LargeHeartedBoy, Glide, Prefixmag, Okayplayer, PopMatters and more!
Let Johnny Chiba mix and match the best digital marketing platform for you!
hear-there.com




Recordcode.com is a service for labels, bands and manufacturers that offers your audience
or clients the ability to download a .zip file of high quality mp3s by entering a unique code on
our front page. Many vinyl records are currently being sold with these digital download codes,
we offer the ability to buy codes that you can attach to a record, or anything else you like
(posters, shirts, the possibilities are wide open)!
30% Recordcode.com discount if you mention "Chiba"



T-Shirts, promo items, Vinyl pressing, CD/DVD replication, printing, posters, postcards,
Cravedog does it all! Chiba specials include:
250 2x7 Bumper Stickets = $65
100 Posters (11x17 color) = $75
200 Postcards (4x6 color) = $39
500 Bulk CDs = $375 / 1000 Bulk Cds = $449
500 CDs in Printed Sleeves = $689 / 1000 CDs in 4-Panel Digipak = $1198
100 DVDRs in printed sleeves = $219
1000 Bulk DVDs = $560 / 1000 DVDs in Amaray Case = $1049






30,000 Copies Per Issue Worldwide, printed 3-4X/year, Wonka Vision Magazine is exclusively distributed
by Curtis Circulation with additional bonus distribution through Ingram Periodicals, Matrix Direct, Newbury Comics,
Ubiquity, Smartpunk, RevHQ, and Interpunk. Wonka Vision Magazine can be found for free in dozens of skateboard
shops, clubs, vegetarian cafes, and coffee houses in the Tri-State area (Philly, Jersey, NY), and various festivals including
SXSW, CMJ & more! Chiba discounts off the rate card!


Johnny Chiba reviews music, art, film, sex, comix, politix, etx,
and does graphic art (ads, online banners)
Johnny Chiba works with infamous comix artist MIKE DIANA
album/cd cover artwork for hire
Test Press is a division of Propulsion Productions
PO Box 1582 Cooper Station NY NY 10276
contact