CRAZY MARY
'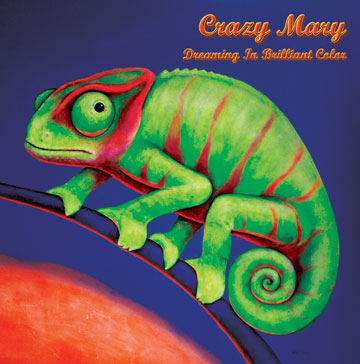 DREAMING IN BRILLIANT COLOR
(Humsting Records)


Listen Hear:
"Come On Let's Go"

Dreaming In Brilliant Color spans the gamut from full out rock to contemplative.
With the luxury of having played together with the same lineup for five years,
Crazy Mary has tightened and honed their current sound as begun on Nuclear Lipstick.
The genesis of Dreaming In Brilliant Color began in April of 2011 when Charles Kibel
purchased a 1963 Gretch 6120 and in a fit of inspiration, composed seven of the songs
featured on the album in a day and a half, and the sweet tone of that guitar,
the same one that John Lennon plays on "Rain", is captured in the body of the songs.


Contact: