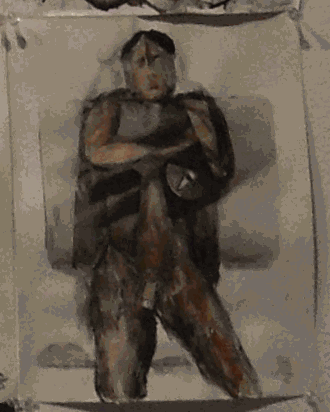 WAILING WALL OF LOVE
Chath pierSath (Cambodia) and his Wailing Wall of Love was a highlight at the
ALJIRA Center's exhibition: ME LOVE YOU LONG TIME (MYLT).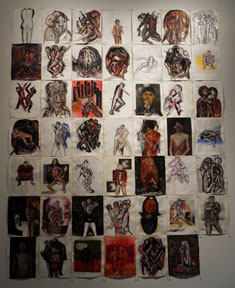 The Wailing Wall of Love is a sexually-laced gay-culturally-paced look at love and intimacy
in the media. 48 panels composed of found pages and appropriated images torn from a
photographic book, layered with the artist's drawings, transform the wall into building blocks
of wallpaper, and a visual vocabulary reconfigured to tell Chath's his-story.


animation by Jefe aka Johnny Chiba