Jefe aka Johnny Chiba meanders thru Brookyn Comics & Graphics Fest, post-Sandy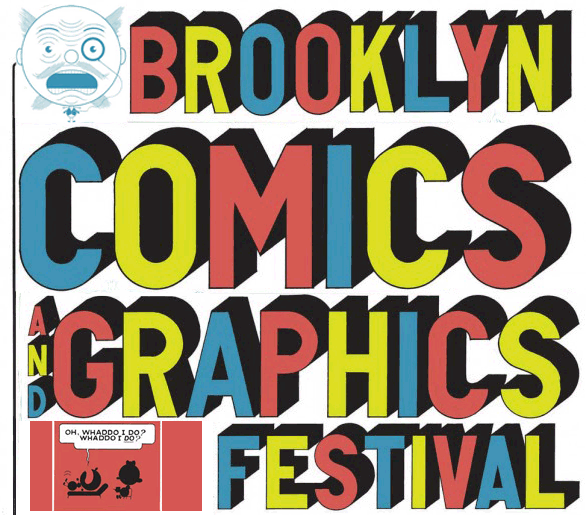 click here for large version of the great Chris Ware-created flyer

VORTEX
William Cardini's VORTEX comics make great use of black and white
shadowing, grayscale, and intricate patterns, not to mention humoresque
stories involving a merlin-like wizard named "Miizzzard"... ha!
click to see larger pics to appreciate,
as the gradations disappear in the thumbnails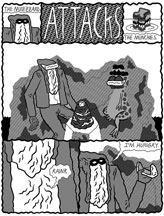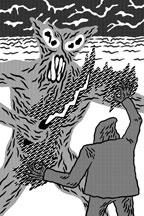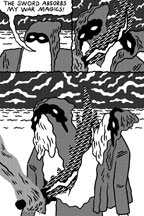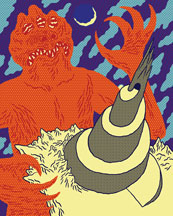 a nice color piece
William Cardini at hypercastle.com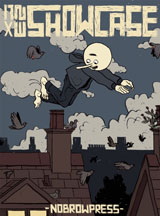 No Brow publishers' extensive array of interesting artists,
as asserted in the latest Showcase compilation

simplex yet detailed characters, soft colors and architectural landscapes
help a Henry McCausland story along, nice storyboard style
The wonderful artwork of Blexbolex transcends in this No Brow hardcover release,
with bright offset-like green, red and blue colors dominating a fantastic tale
Blexbolex is the featured cover artist of the Nobrow 2 compilation,
featuring the phantasmagorical "The Jungle" story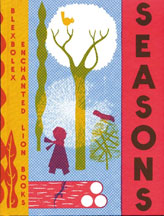 In a serendipidous moment, I purchased the sweet Seasons book
from Enchanted Lion books, not realizing it was by the very same
Blexbolex. A children's book, or an adult's visual graphic fulfillment?


I appreciate the vast stylings of Koyama Press artists, their remarkable
display of graphic novels, and website of artists. Three of my faves below
Ms. Vega represented her artwork in accordian-like fashion,
with a number of colorful books about ancient fish and
assorted prehistoric creatures, as well as a 3D cover.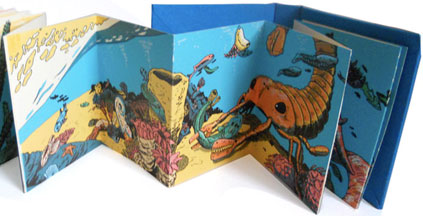 Estella Vega's work is sold via
Recession Art
Veronica Graham/JA Eisenhower



LODE = 60 pages of luminous maps all offset printed on translucent vellum.
Veronica Graham's architectural art/comix are graphical landscapes,
patterned after mine shafts of Nevada's boom and bust culture of the late 19th century.

Sam Spina
"Fight"
c/o Hicandhoc.com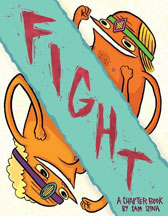 A fine little book jam-packed with the kinetic
adventures of Fight, who pretty much fights
his way throughout the award-winning mini-novel
Poopsheet Foundation blog review

R. Kikuo Johnson
The Shark King
c/o Raw/toon-books.com
an excellent story supplemented by the magnificent artwork of
R. Kikuo Johnson's imaginary art, like a Life of Pi on the ground
an interesting blog post from the author on his shark king process
rkikuojohnson.com

Natalya Balnova
"Day Job"
the creative crafty artwork and delicate coloring of Natalya Balnova's
Day Job can be found at her website

Paul Lyons
Monsters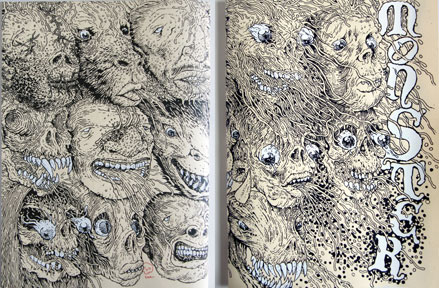 Monster: 10"x14", 88 pages long, a monstrous collection of well-known
Providence comic artists with wraparound offset cover by Paul Lyons.

a preview of an upcoming "Monsters" (3 issues in 1, upcoming May '13)
featured a very dark black cover that piqued my dark side
Hidden Fortress Press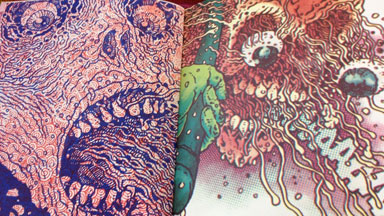 I purchased a small Paul Lyons
offset pamphlet of monstrous art
FREMOK
(Belgium)
Demoniak

Fremok featured some entertaining artists,
my favorite being the demonic Demoniak, whose blog
goes beyond the bloody, sexual, murderous content within these books
ATAK
another offset-style Fremok artiste of creepy hypnotic
creatures and fantastic foreign fantasy
Tom Toye

part of the collective stench over at
the boys and girls of Collective Stench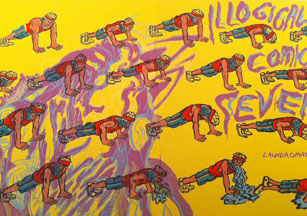 Tom Toye's Illogical Comics made me smile,
from the workout-inspired puking cover, to the
industrious, purpley-crafted comics within
illustrator and comix artist Keith Jones' style is a dichotomy of coolness,
intensity and hilarity, alternating between complex album art, and
silly comix with morons and animal-humans getting murdered, wasted
and generally fucking up or getting fucked over. Wowza, Yay-yo!

Drippy Bone Books
Marvel comics presents
the highly-libelous Drippy Bone compilation, from the
mashup cover to the bizarro super heroes who make up
the drippy world within, led by the editor/compiler:
Pat Aulisio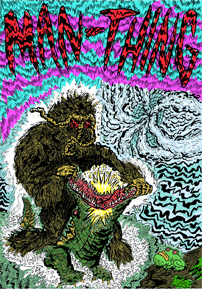 I particularly enjoyed the Man-Thing panels,
animated here for the full effect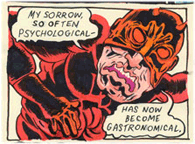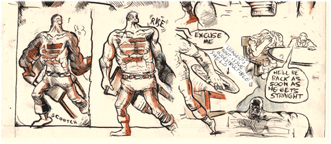 Josh Burgraff and Josh Bayer contribute their own
pseudo-super heroics to the drippy marvel familia


Jen Tong
Don't Follow Me
Jen Tong's pastel-like colors and lemony characters
stood out in her hand-printed, hand-bound silkscreen books
jentong.com

Lale Westwind
Chromazoid

Enjoyed meeting comix artist Lale Westwind, whose
Chromazoid project includes a number of cool contributing artists,
and a cd of cool contributing bands! art+music = winner!
lalewestvind.com
David Sandlin
Swamp Preacher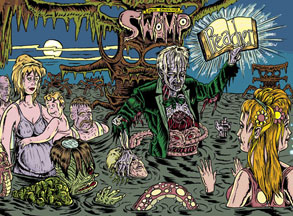 Creepy offset color from a creepy offset mind
Kuti Kuti
featured a number of publications from Le Dernier Cri,
the excellent free publication filled with fantastic artwork and comics,
and downloadable pdf's from the Kuti Kuti website

Tommi Musturi

I purchased one of my favorite Le Dernier Cri books by
attending artist Tommi Musturi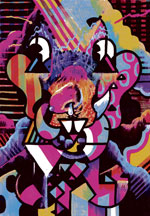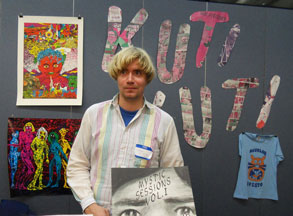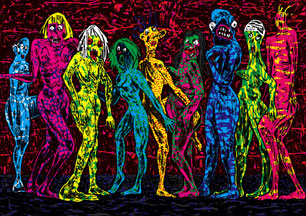 Tommi posing in the Kuti Kuti booth, in front of a silkscreen of
artwork from the book, seen on right


this heavy death metal band piece was drawn small by Tommi
and blown up to create this interesting pullout panel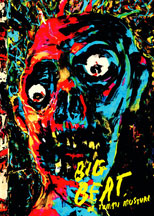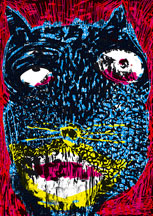 another cool book and panel by Mister Musturi


Test Press is a division of Propulsion Productions
PO Box 1582 Cooper Station NY NY 10276
contact