Art. Music. Film. Video. Reviews. Animations. Experientials of Jefe aka Johnny Chiba


March 3-6, 2011
Czech-born sculptor Richard Stipl creates small groups of miniature self-portraits, each expressing
a unique agony and ecstasy, revelations and revulsion; highly detailed in wax, the artist uses his body
as a model for surrealistic scenarios. Stipl's handmade clones are terrifying and darkly humorous.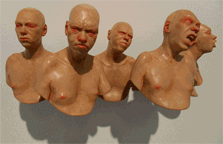 Wangechi Mutu
Nairobi KENYA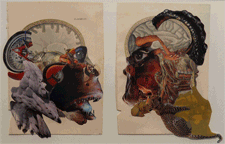 ani-mutu
Ansel Krut
Cape Town SOUTH AFRICA
Ansel Krut paints a barbaric and uncertain world that oscillates between cruel and comic extremes.
brush and ink on prepared paper are monstrosities and mutations, crude yet cute = Krut!

London UK
Isabelle Fein
Athens GREECE
winsome figurative paintings and drawings
Galerie Parisa Kind
Frankfurt GERMANY
Sam Van Aken
Syracuse NY
grafted flower art and live plants

New York NY
Michael Craig-Martin
Dublin UK
winsome figurative paintings and drawings
Bill Traylor
Lowndes County, Alabama USA
drawings
Qui Xiaofei



Julie Mehretu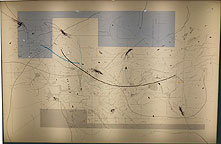 Irving Petlin
Chicago USA
paintings