music. art. sex. comix. reviews. animations and transmogrifications of Jefe aka Johnny Chiba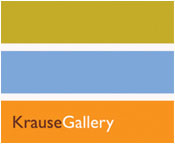 "Anyt'ing You Want"
Curated by Edwin Ramoran
Feb 3rd – Feb 26th, 2011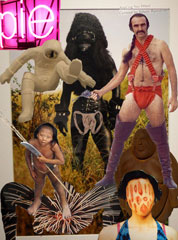 This group exhibition introduces contemporary artists from Hanoi, Los Angeles, and New York
who make work about sex, sexuality, and gender expression in painting, performance,
photography, sculpture, and video.
Anyt'ing You Want makes tangible the intersections of sexualized economies,
postcoloniality, and new performance.
fiery Skowmon art in the rear...

Skow Dakini Rose
up close

Skowmon and Edwin
curated and curator
some crowdy shots of anyt'ing and not'ing


I appreciated Krause Gallery artist Emil Alzamora, tho not part of Anyt'ing You Want,
nevertheless impressed with weighty "Chubs", floating "Spaceman", and reflective "A Nice Reflection".

heading home to the Bronx was a trip and a half, thanks to
damn frozen train tracks on the #5 line